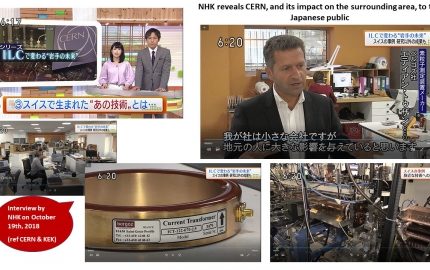 Last October 2018, NHK, the Japanese TV, worked on a tv program "NHK reveals CERN, and its impact on the surrounding area, to Japanese public".
Bergoz Instrumentation was interviewed for illustrating the effective collaboration between industry and CERN, as it will be with the future ILC.
We are very proud of being part of that video which contributes to make that big accelerator project be accepted by the japanese population.
p.s.: we thank CERN and KEK