See all products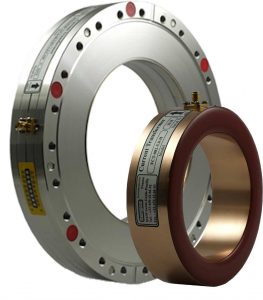 Application
Used world-wide on all high-energy particle accelerators to observe very short beam pulses.
Exceptional bandwidth and sensitivity are achieved by using magnetic alloy cores specially treated to obtain very high permeability and low loss at frequencies up to 1.5 GHz.
Main features
Sensitivity from 0.25 to 5 V/A
Bandwidth up to 1.5 GHz
Rise time ≤ 230 ps
Downloads
Datasheets
User's manual
Papers
Technical notes
Technical Drawings
In-air
In-flange
Current price list
TWO PACKAGING TYPE FOR THE FCT
In-flange FCT
In-flange FCT is mounted in the beam line.
Short axial length (40 mm), includes a ceramic gap vacuum-brazed to kovar.
Does not require bellows, wall current bypass nor electromagnetic shield.
Available from CF3"3/8 to CF8"
Material AISI-304, 316LN on option
Bakeable up to 185°C
UHV compatible
See also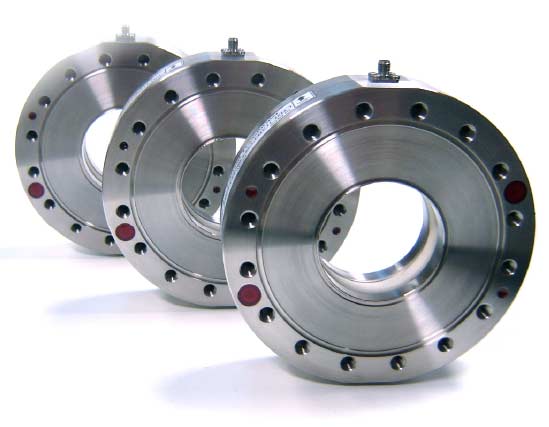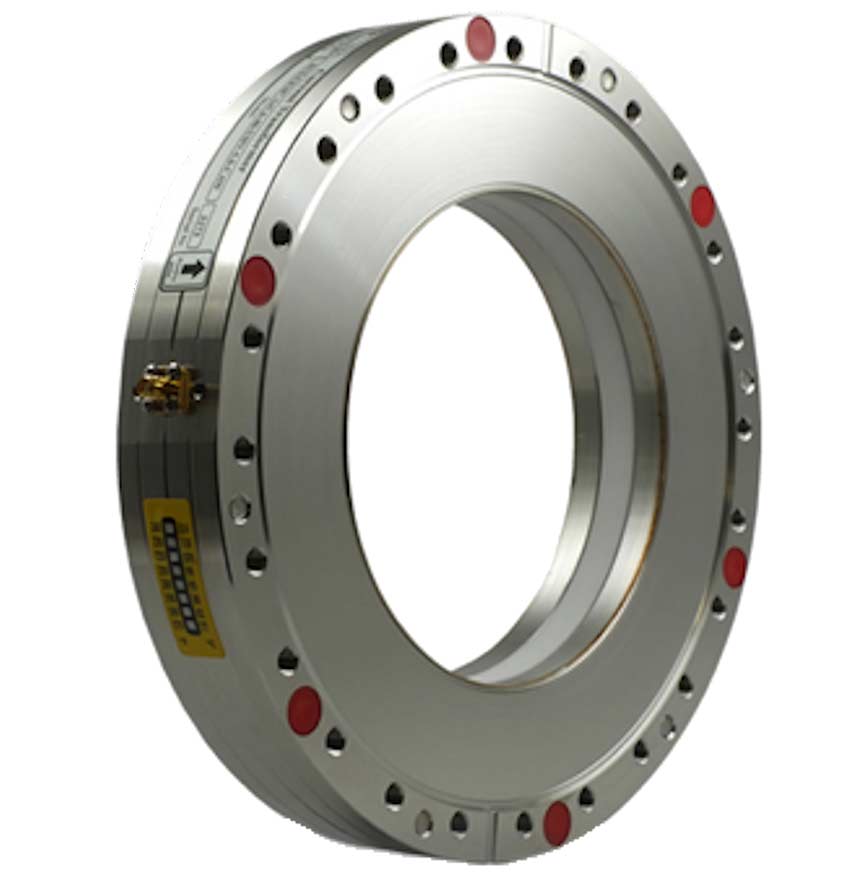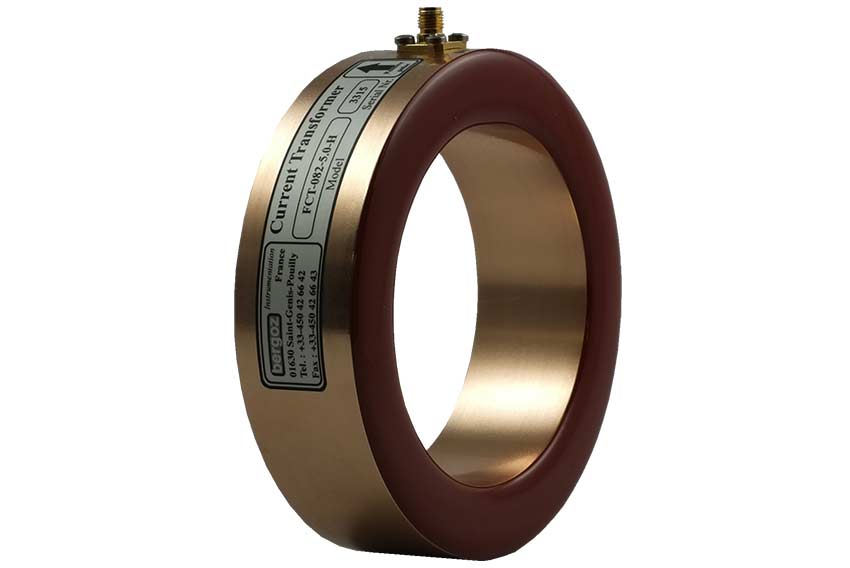 In-air FCT
In-air FCT installation, over the vacuum chamber Requires installation of a "gap" to prevent the wall current from flowing through the FCT aperture.
The gap can be a brazed ceramic ring or an organic material O-ring depending on the vacuum requirements.
Typical installations include bellows, a wall current bypass and an electromagnetic shield enclosing the FCT completely.
Environment
Temperature
In-air models 100°C (212°F) any time
In-flange models 100°C (212°F) any time, 150°C (300°F) on option, 185°C (365°F) on option
Core saturation
2 mT radial field
2A permanent DC current
Radiation damage
Standard SMA PTFE: 1E3 Gray max
Rad-tolerant SMA PEEK: 6E7 Gray max
1E17 n/cm2 max