Unique instruments, developed over 40 years, designed to last forever, no obsolescence.
See Also
Non-intercepting Beam Instrumentation
Our non-intercepting measurement systems allow a characterization of low current particle beams without disturbing beam quality.
This exceptional strength is recognized throughout the particle accelerator landscape. 99% of the world's high-energy particle accelerators of all technologies use our instruments: Sources, Linacs, Microtrons, Cyclotrons, Synchrotrons, Laser-plasma…
The performance of our instruments is also increasingly appreciated by medical accelerators for proton, carbon ions and neutron-boron capture cancer therapy.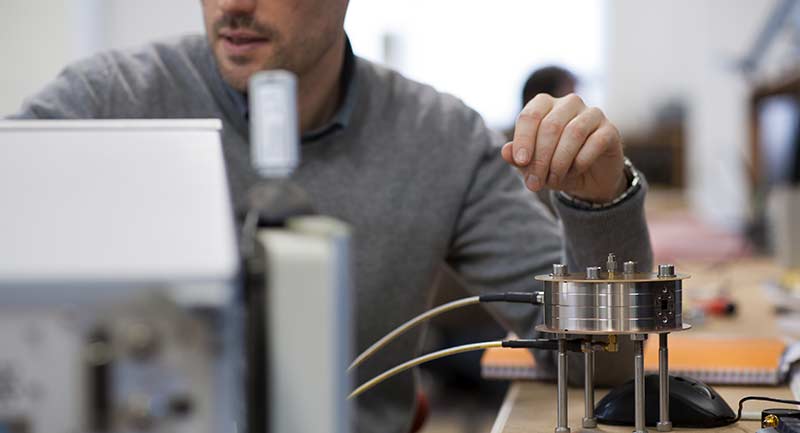 Our product portfolio is adapted to measured
Current DC & AC
Charge of single or repetitive pulses
Beam position
Longitudinal profile
Transverse profile and halo
Beam loss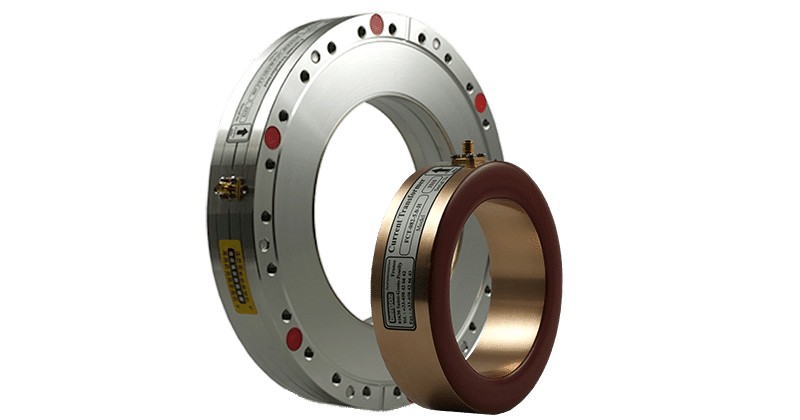 Passive Sensors
Passive current transformers whose output signal can be directly visualized and processed by, for example, oscilloscopes.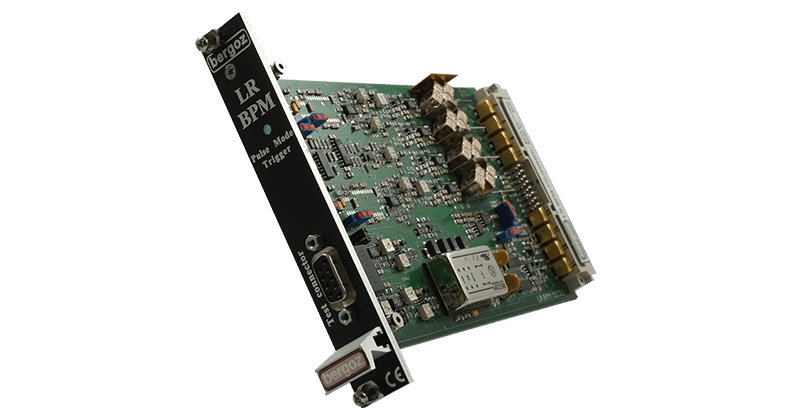 Analog RF Electronics
Analog electronics adapted to treat signals coming from beam position pick-ups, for example buttons, strip lines or shoeboxes, installed on the beam line.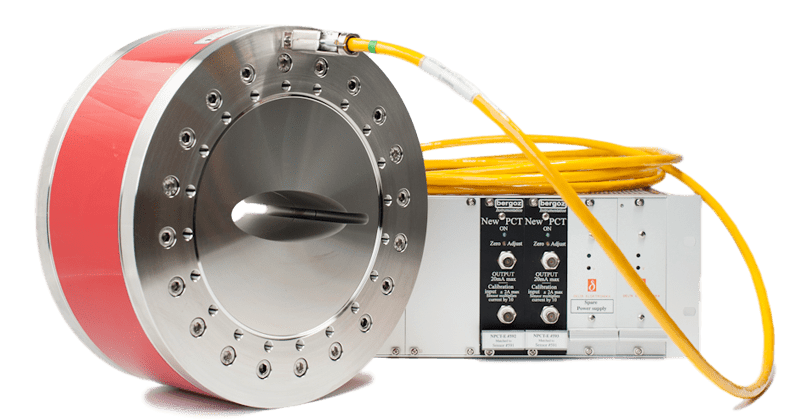 Sensor and Electronics Combinations
Combining a sensor with electronics allows to extend available solutions towards higher precision, for example sub-pC pulse charge, and to enable measurements of otherwise inaccessible beam parameters, for example current of DC beams.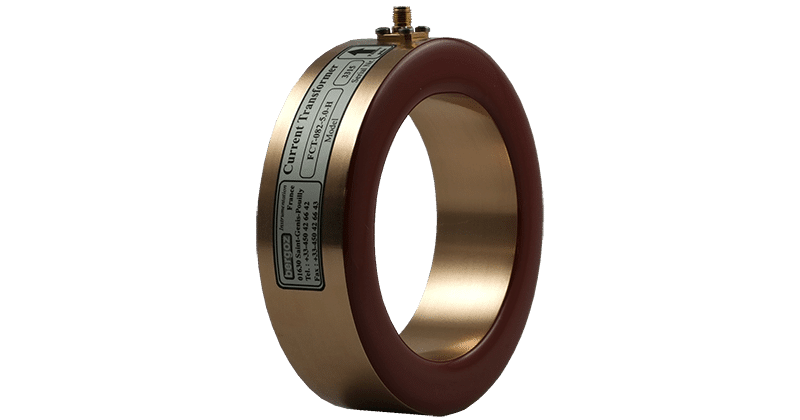 In-air model: sensor potted in a toroidal copper casing
Installed over the vacuum chamber. Requires installation of a "gap" to prevent the wall current from flowing through the sensor aperture.
The "gap" can be a brazed ceramic ring or an organic material O-ring depending on the vacuum requirements.
Typical installations include bellows, a wall current bypass and an electromagnetic shield enclosing the sensor completely.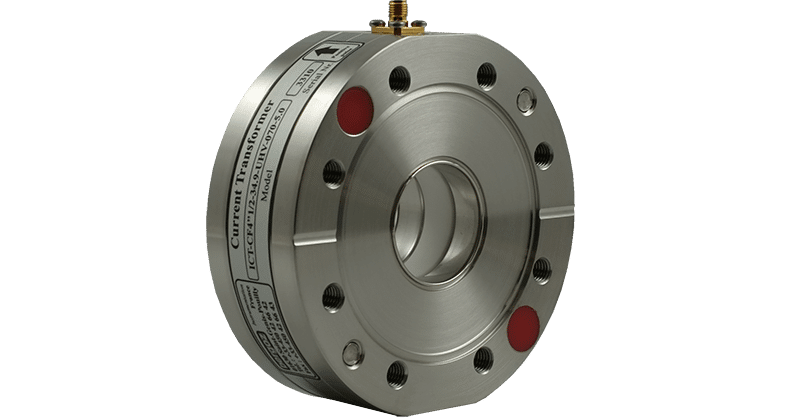 In-flange model: sensor embedded in a pair of flanges
Easily mounted on the beam line.
In-flange model includes a vacuum-brazed ceramic gap and does not require bellows, wall current bypass or electromagnetic shield.
Ultra High Vacuum compatible down to 10-11 mbar
Different aperture sizes are available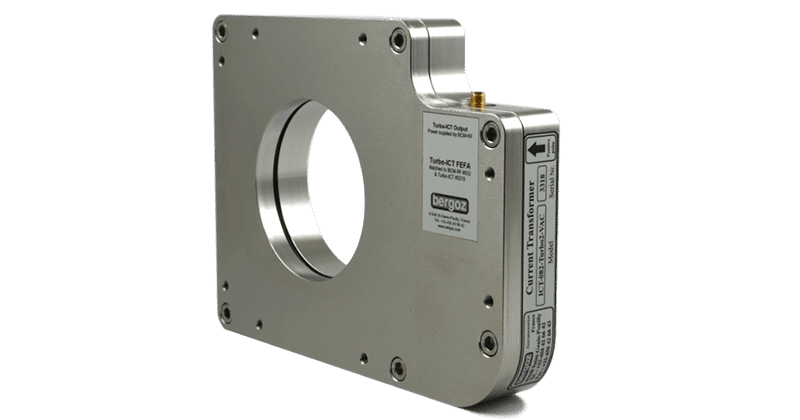 In-vacuum model: sensor embedded in a stainless-steel box
Specially designed to be installed inside big vacuum chambers as used, for example by laser plasma accelerators.
Vacuum compatible down to 10-7 mbar.
Our best references
Single pulse 5pC charge measured with 50fCrms noise: Turbo-ICT on SwissFEL, PAL-XFEL, Soleil, soon LCLS-II
Single MIP electron measured on the fly with 30% quantum efficiency by BLM, in >3500 beam loss spots
Extracted CW heavy ion beam measured with sub-nA resolution by FCT at GANIL, RIKEN
Fault current tolerance of a 10-uA resolution DCCT: Survives 100 kA 4/10us discharge, IPCT tested by CESI
S-band beam position measured with 2e-5 rms noise: S-BPM at LANL, ANL
Halo high-resolution measurement 6-sigma off centroid, by VWM at YerPhy.